Roughin' it for a Reason is a campout fundraiser in support of the Connect Campaign to build a new Nature Centre at Scanlon Creek. Stay connected all night long by tuning in online throughout the evening for campfire music, activities for kids, a bonfire cooking demonstration and much, much more!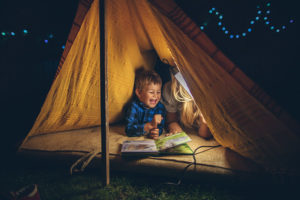 Event Details
Date: September 24, 2020
Time: 6:00pm – the next morning!
What: Camping
Where: In your own backyard or balcony (or anywhere really!)
Why: To get back to nature and raise funds to build the new Nature Centre
How: Register here as an individual or team, and start fundraising!
Camp with Frankie "Flowers" Ferragine
Camp in your backyard or balcony alongside celebrity camper, Frankie "Flowers" Ferragine to help raise funds for the new Nature Centre. Share your camper photos online using #RoughinitforaReason