Nature is a powerful teacher. When we immerse ourselves in nature, it stimulates our creativity and imagination to a whole new degree.
When did you last stop, breathe and appreciate the great outdoors? There was a time when being a kid meant staying outside until dark. It meant coming home with a new rip in your jeans and muddy fingers, eyes sparkling with a day's worth of adventures to share.
We can help our community rediscover the great outdoors through the Connect Campaign. This initiative is the driving force behind the construction of a new Nature Centre at Scanlon Creek. Here you can plug back into nature through hands-on activities, including natural programs that promote experiential learning, appreciation of nature and a healthy lifestyle.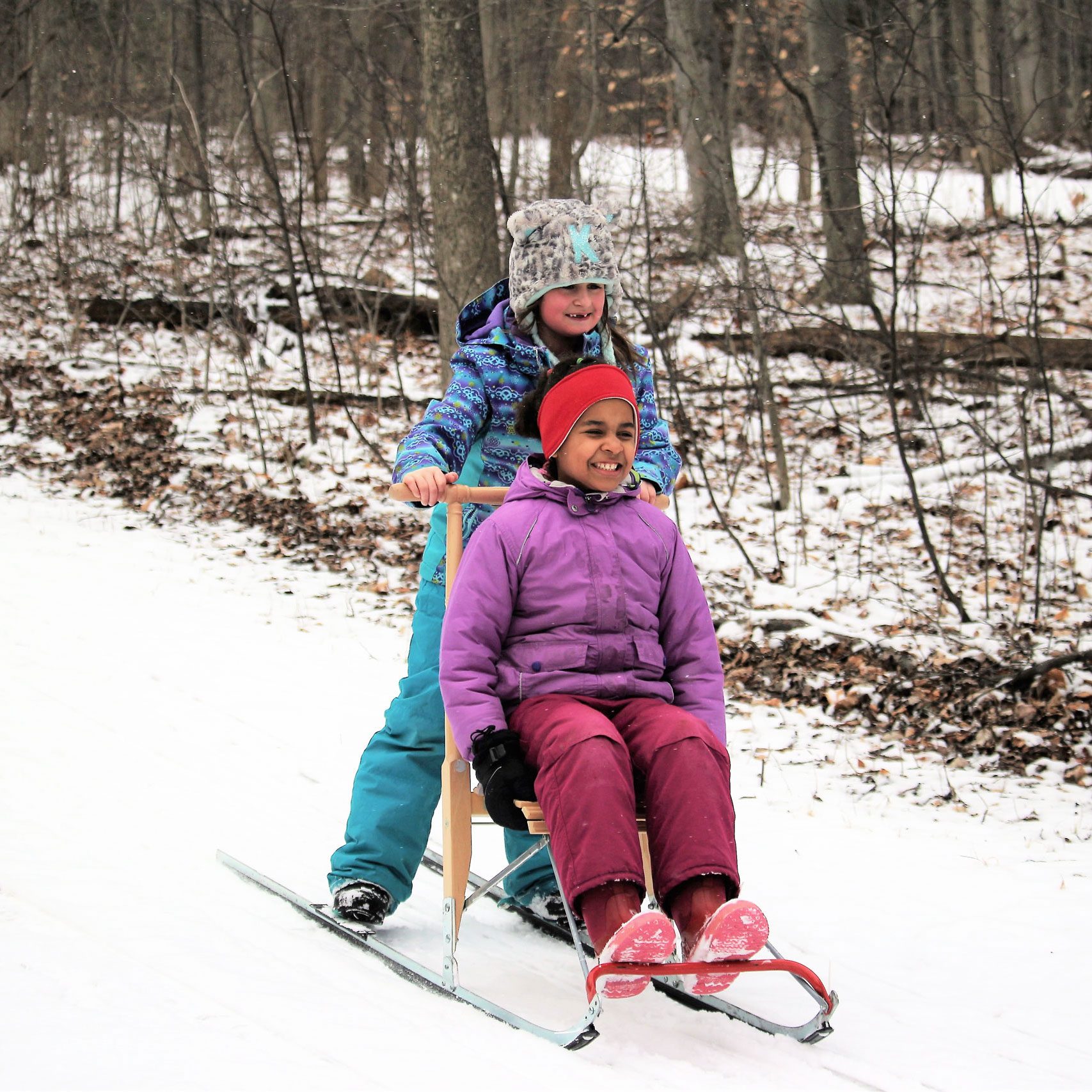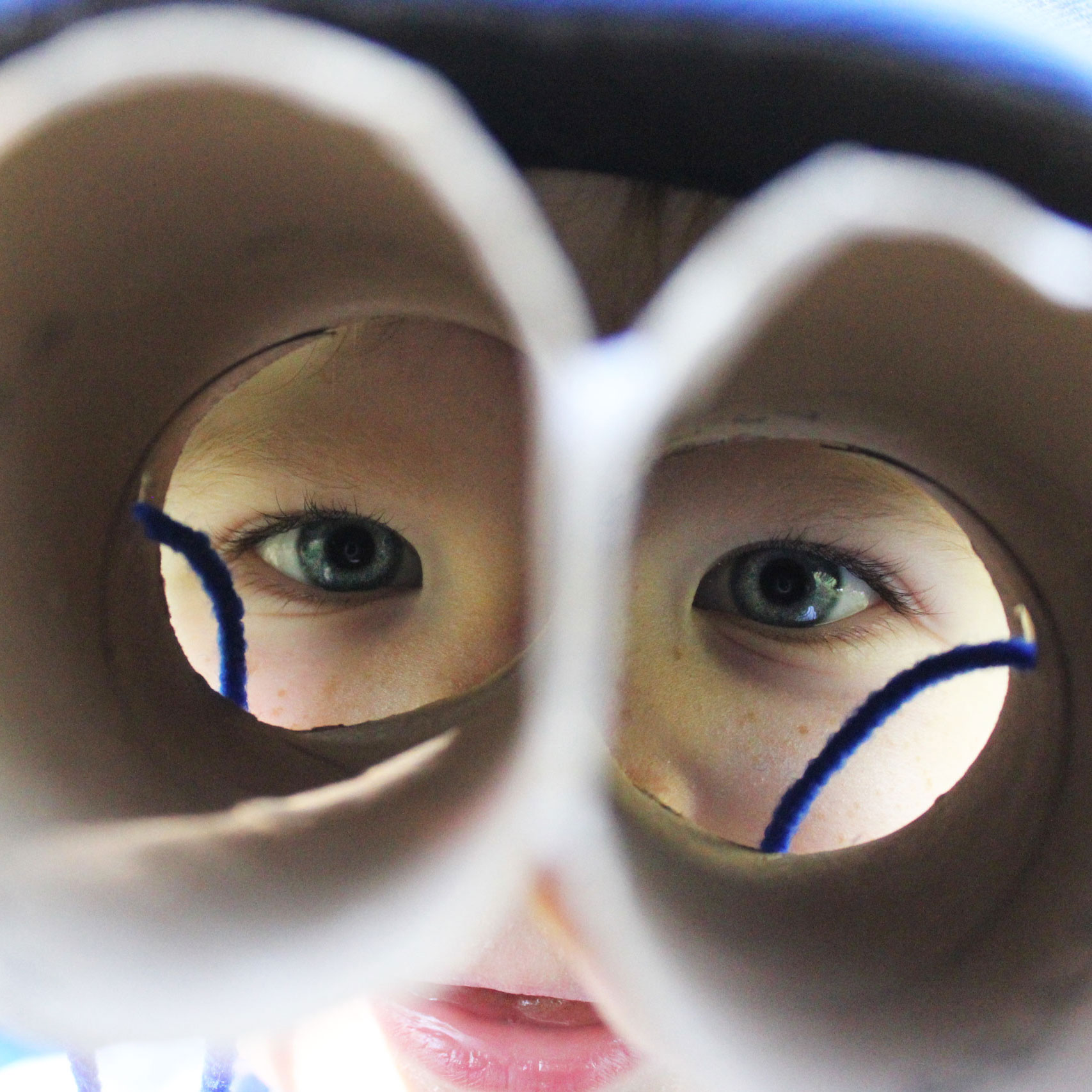 Approximate $6 million project
Built using
sustainable design
3
flexible, multi-use rooms
Will attract 15,000
kids, students, seniors, and community members of all ages each year
Welcome to the region's premier destination for experiencing and learning about nature!
In 2022, we will open the new Nature Centre at Scanlon Creek, a place unlike any other where you can become inspired by the wonders of the natural world and learn about your role in preserving it for future generations.
From exploring a hiking path and trailblazing through the woods, to learning to work together and discovering a fantastic insect, the new Centre will be a place for all of us to get active outside and to reconnect with nature.
With additional capacity for captivating hands-on workshops and events, the new Nature Centre will help cultivate a newfound sense of environmental responsibility and demonstrate the importance and necessity of preserving our precious green spaces.
The new Centre will be an immersive natural experience, blurring the lines between indoors and outdoors by incorporating the latest innovations in sustainable design and construction.
By joining the Connect Campaign you can help build a new environmental hub where our entire community—young and old—will have the opportunity to reconnect with nature once again!

Inadequate
washroom and storage facilities
Style taken right from
the '80's
At the
end of its life cycle
Since the 1980's, the Nature Centre at Scanlon Creek Conservation Area has been the anchor of the region's outdoor environmental education.
Generations of students can fondly recall their first trip to Scanlon Creek. For thousands of schoolchildren, it was the highlight of the year and the catalyst that encouraged a healthy respect for nature and its role in everyday life.
And now, after decades of use, it's painfully evident that we've outgrown the existing centre. "Cozy" has turned into "cramped", "outdated" has become "obsolete", and we can no longer maintain the lofty standards that we expect from our educational programs.
The time has come for a new building that will carry the torch further!
Take the virtual tour of the current Nature Centre and see where the new Nature Centre will be built.
Will they camp in cold or comfort… that's up to you!
Roughin' it for a Reason is a campout fundraiser in support of the Connect Campaign to build a new Nature Centre at Scanlon Creek. On September 24, 2020, join celebrity camper Frankie 'Flowers' Ferragine by camping in your own backyard or balcony.
Stay connected all night long by sharing your camping photos on social media using #RoughinitforaReason and tune in online throughout the evening for campfire music, activities for kids, a bonfire cooking demonstration and much, much more!
Register online to camp today!
On September 24, 2020, Camp with your family, friends or neighbours and tune in live via LSRCA's Instagram at 6:00pm.
We're just 1 week away from Roughin' it for a Reason! It's not too late to join us. Calling kids of all ages, families, corporate teams...
read more

A big thank you to DG Group who has given the largest donation to date!
As community builders in the watershed we feel a significant sense of responsibility to ensure that those communities thrive, long after the last home has been built. That's why we're tremendously proud to have made a transformative gift in support of the new Nature Centre. We're looking forward to seeing the excited faces of the first kids to walk through the doors when the building opens in 2022.
— Darren Steedman, DG Group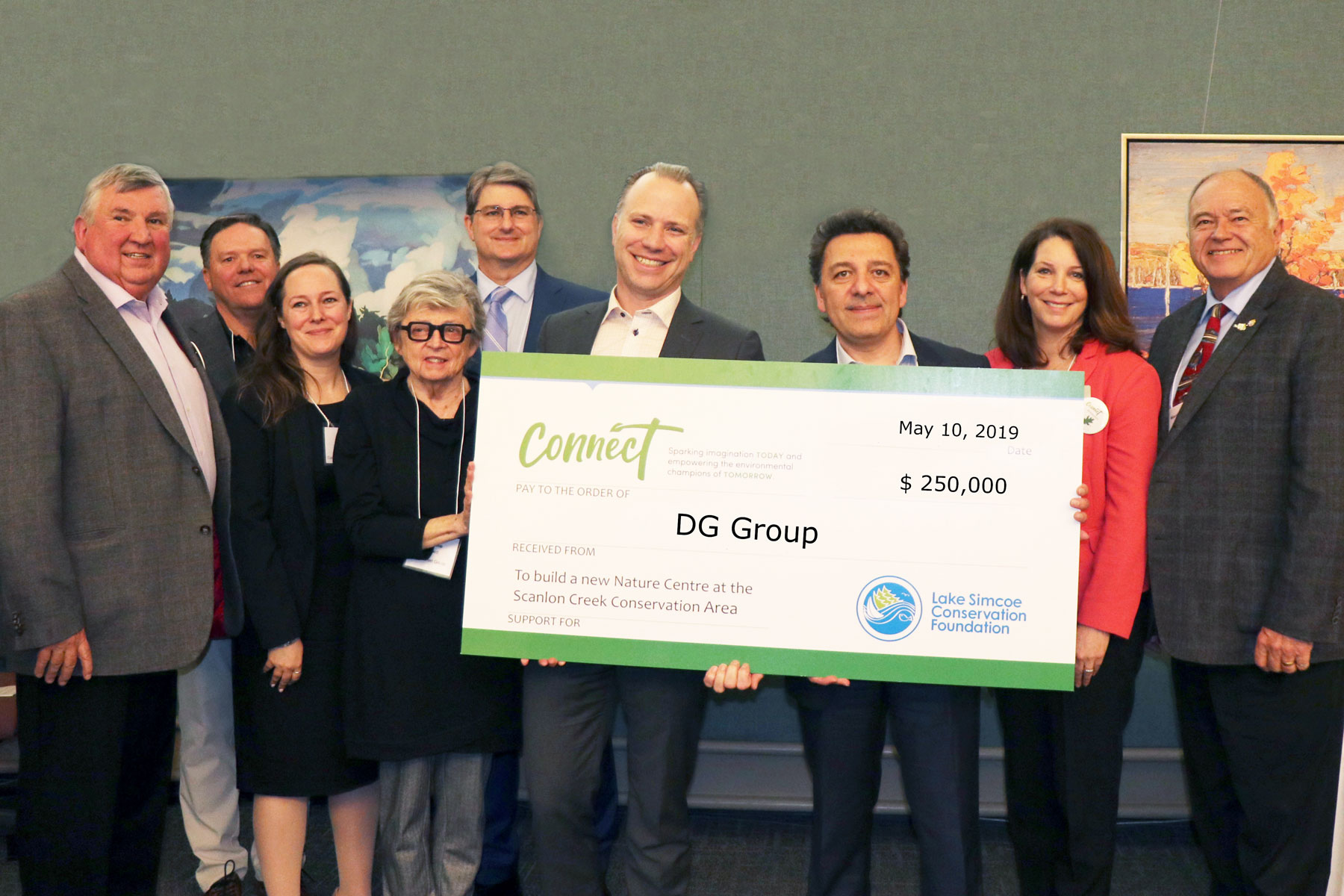 Photo L to R: York Region Chairman Wayne Emmerson, Brad Rogers, Lisa Spinks, Joanne Barnett, Mike Walters, Darren Steedman, Sam Balsamo, Cheryl Taylor, Simcoe County Warden George Cornell
View Connect Campaign Donors
Nature Ambassador
Kerbel Group/Andrin Homes/Lakeview Homes in Honour of Edythe M. Hall
Paul Bailey – Bazil Developments
The Dalt Hicks Foundation
United Soils Management Ltd. – Tiny Seedlings
Nature Connector
Alectra
Bradford Greenhouses
Calibrex Development Group
DV Bell Foundation
Gwilllimdale Farms Ltd.
Groundswell Urban Planners
Joseph and Najet Dableh Family Foundation
Lake Simcoe Region Conservation Authority Employees
King Cole Ducks
Redwood Properties
The Rose Corporation
The Sarjeant Co. Ltd.
Nature Lover
Anonymous
Ballymore Homes
Debby Beatty
Helen McCrea Peacock Foundation
Lormel Homes
Ryan & Theresa Chieduch
Schaeffers Consulting Engineers
The Acorn Development Corporation
The Conzelmann Family
Virginia Hackson
Wood-Hall Family – Tribute to Edythe M. Hall
Wycliffe Thornridge Sharon Corners Limited
Yorkwood
Nature Leader
Anonymous
Anonymous
Alcona Capital Properties Inc.
Al Steedman
Cheryl Shindruk
Cheryl Taylor
Dave & Erika Kerwin
Fieldgate Land Development
Gervais Development
Joanne Barnett – Tribute to Stella and William Barnett
Kelly Kearns
Lina Bigioni
Lisa Spinks
Lorne Udaskin
Marvin Geist
The Steedman Family
Wayne Emmerson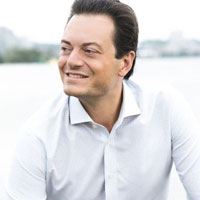 "Scanlon Creek is a life experience that goes well beyond the classroom. It's a place where kids can learn, and make lasting memories too. My 10 year old daughter came home from spending a day at the Nature Centre in Scanlon Creek just bubbling over with things to tell us about animal tracks, flora and fauna and our connection to nature. The concepts she played back to me were so advanced for a child her age. Kids light up from experiences like these."