Nature is a powerful teacher. When we immerse ourselves in nature, it stimulates our creativity and imagination to a whole new degree.
When did you last stop, breathe and appreciate the great outdoors? There was a time when being a kid meant staying outside until dark. It meant coming home with a new rip in your jeans and muddy fingers, eyes sparkling with a day's worth of adventures to share.
We can help our community rediscover the great outdoors through the Connect Campaign. This initiative is the driving force behind the construction of a new Nature Centre at Scanlon Creek. Here you can plug back into nature through hands-on activities, including natural programs that promote experiential learning, appreciation of nature and a healthy lifestyle.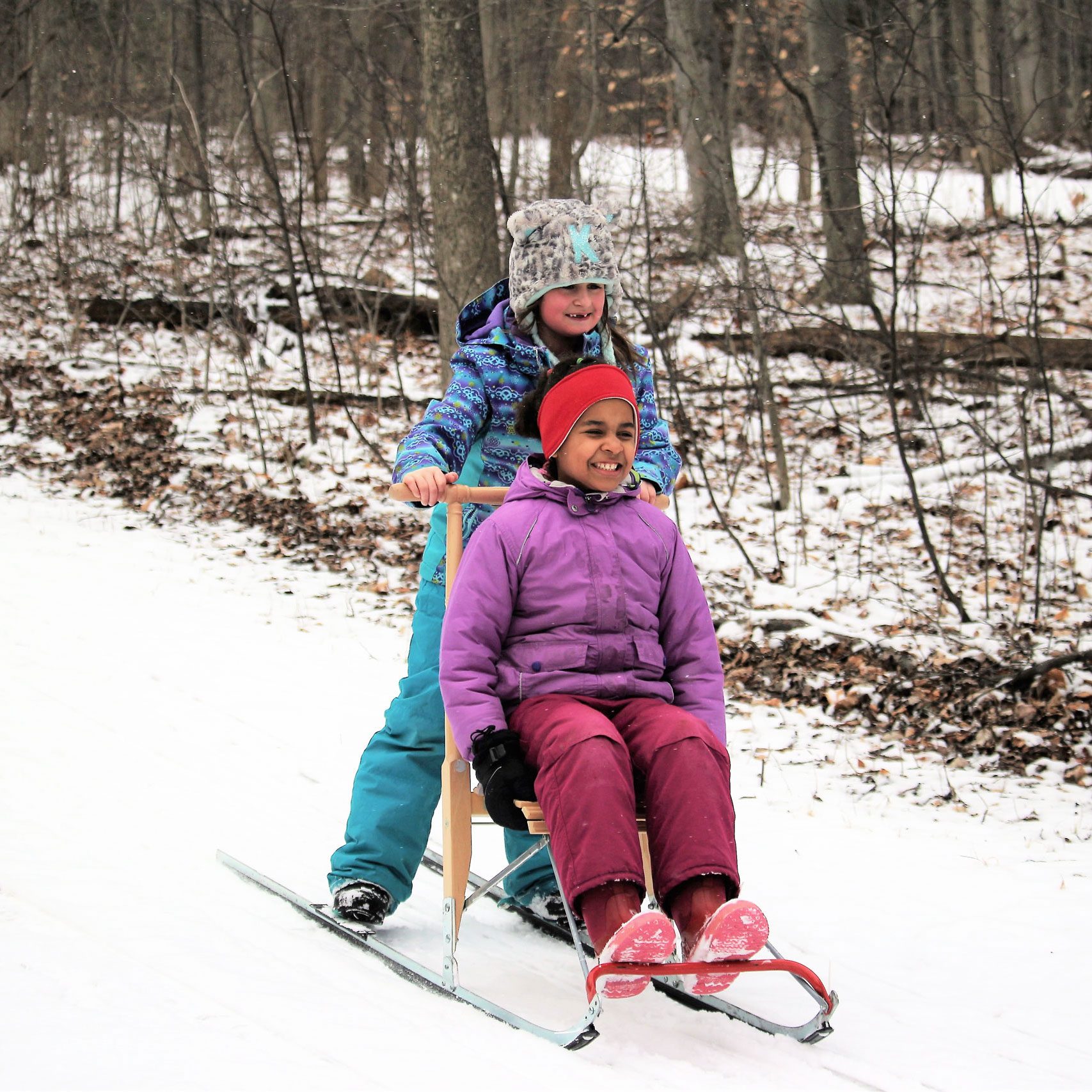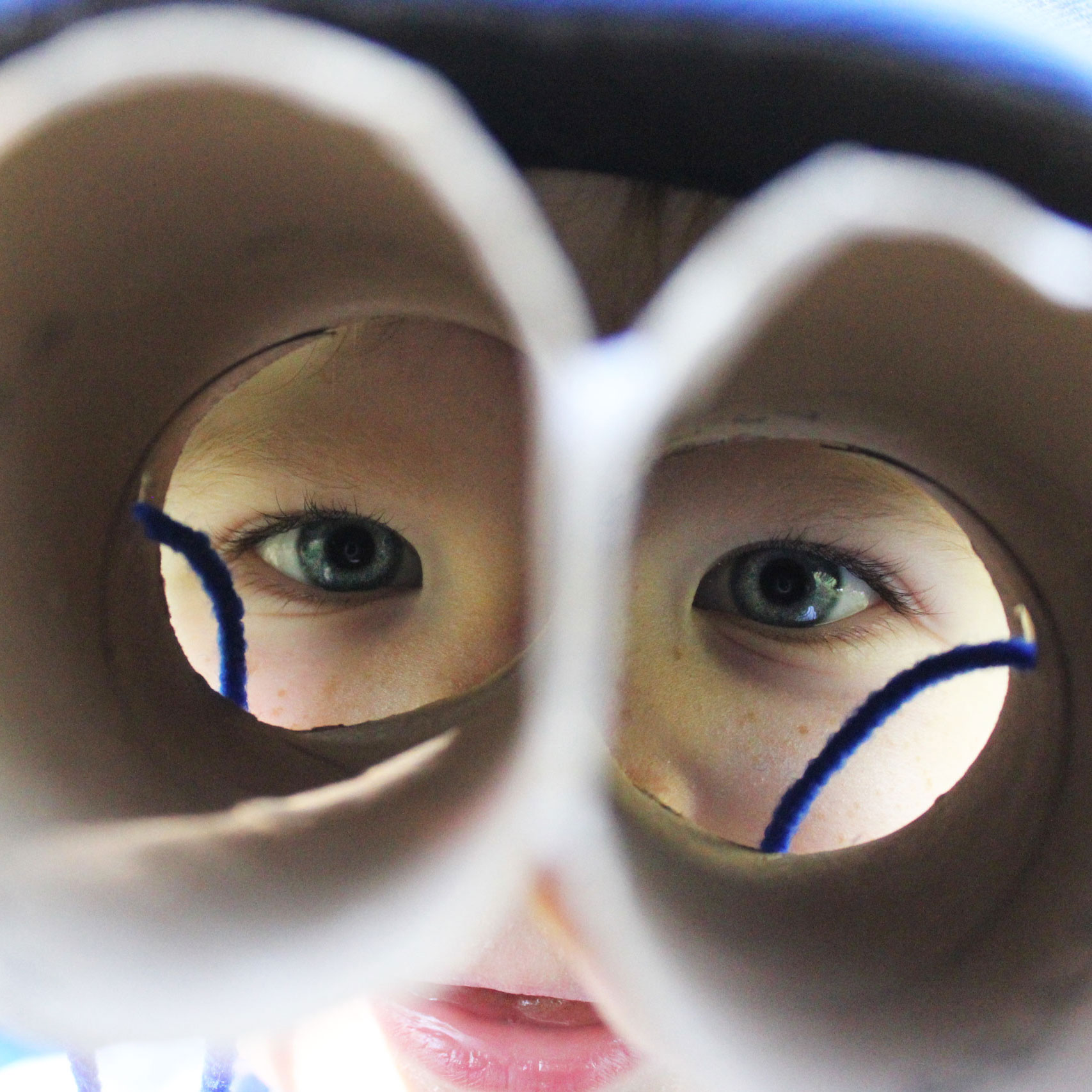 Coming Soon! The
New

Home for Outdoor Education
Approximate $8.5 million project
Built using
sustainable design
4 flexible, multi-use rooms
Will attract 15,000
kids, students, seniors, and community members of all ages each year
Welcome to the region's premier destination for experiencing and learning about nature!
In 2025, we will open the new Nature Centre at Scanlon Creek, a place unlike any other where you can become inspired by the wonders of the natural world and learn about your role in preserving it for future generations.
From exploring a hiking path and trailblazing through the woods, to learning to work together and discovering a fantastic insect, the new Centre will be a place for all of us to get active outside and to reconnect with nature.
With additional capacity for captivating hands-on workshops and events, the new Nature Centre will help cultivate a newfound sense of environmental responsibility and demonstrate the importance and necessity of preserving our precious green spaces.
The new Centre will be an immersive natural experience, blurring the lines between indoors and outdoors by incorporating the latest innovations in sustainable design and construction.
By joining the Connect Campaign you can help build a new environmental hub where our entire community—young and old—will have the opportunity to reconnect with nature once again!

Inadequate
washroom and storage facilities
Style taken right from
the '80's
At the
end of its life cycle
Since the 1980's, the Nature Centre at Scanlon Creek Conservation Area has been the anchor of the region's outdoor environmental education.
Generations of students can fondly recall their first trip to Scanlon Creek. For thousands of schoolchildren, it was the highlight of the year and the catalyst that encouraged a healthy respect for nature and its role in everyday life.
And now, after decades of use, it's painfully evident that we've outgrown the existing centre. "Cozy" has turned into "cramped", "outdated" has become "obsolete", and we can no longer maintain the lofty standards that we expect from our educational programs.
The time has come for a new building that will carry the torch further!

Nature Centre Virtual Tour
Take a self-guided tour and see it for yourself!
We invite you to take a look around the current Nature Centre at Scanlon Creek. Move your mouse around for the full 360 degrees experience and click on the white "i" buttons for more detailed information for each space/location. Be sure to visit all 10 views/rooms. At the end of the tour we reveal the location for the new Nature Centre. 

2021 Connect Campaign Update
Learn about the progress of the campaign and how we're moving forward, despite a slight set-back due to COVID-19.
Lake Simcoe Region Conservation Authority's new CAO, Rob Baldwin shares the latest updates on the Connect Campaign to build a new Nature Centre at Scanlon Creek in this video released September 27, 2021. 
The Lake Simcoe Conservation Foundation is thrilled to announce that the Connect Campaign, to build a new Nature Centre at Scanlon Creek...
read more

A big thank you to Paul Sadlon from Paul Sadlon Motors. His private donation of $850,000 is – our largest donation to date! 
Thanks to Mr. Sadlon's support, the Connect Campaign has surpassed its ambitious fundraising goal of $3 million.
"I moved to Bradford as a young child and have lived here my entire life. This is Paul Sadlon country! My car dealership in Barrie has served the community for decades and I see firsthand the incredible work that needs our collective support. The new Nature Centre will be a one-of-a-kind facility that is desperately needed to keep our kids healthy, engaged and inspired by nature. I am very proud to support it."
— Paul Sadlon, Paul Sadlon Motors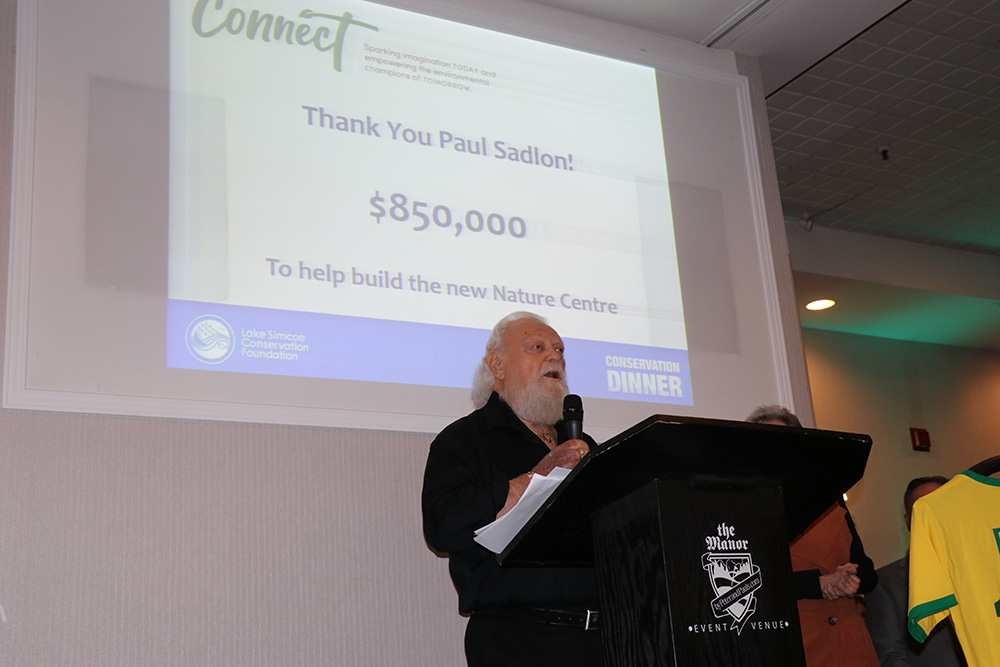 Lake Simcoe Conservation Foundation Dinner (June 14, 2023)
In photo: Paul Sadlon
View Connect Campaign Donors
Nature Builder
Paul Sadlon Motors
DG Group
United Soils Management
Nature Ambassador
Kerbel Group/Andrin Homes/Lakeview Homes in Honour of Edythe M. Hall
Bazil Developments Limited
The Dalt Hicks Foundation
Treasure Hill
York Region
Nature Champion
Brookfield Residential (Ontario) Limited
Gwillimdale Farms Limited
Joseph and Najet Dableh Family Foundation
Len and Angela Ferragine, Bradford Greenhouses
Trisan (Angelo and Yvette Santorelli)
Nature Connector
Alectra
Calibrex Development Group
Clean River Recycling
DV Bell Foundation
Groundswell Urban Planners
K Winter Sanitation
King Cole Ducks
Lake Simcoe Region Conservation Authority Employees
Mosaik Homes
Pratt Homes
Redwood Properties
The Rose Corporation
The Sarjeant Co. Ltd.
Signature Homes
Upper Unionville Golf Club
Nature Lover
Ballymore Homes
Chi Ma
Helen McCrea Peacock Foundation
Liberty Developments
Lormel Homes
The Conzelmann Family
Virginia Hackson
WG5 Bravewolf Land Holding Limited
Wycliffe Thornridge Sharon Corners Limited
Nature Leader
Acorn Development Corporation, The
Alcona Capital Properties Inc.
Cabela's
Debby Beatty
Leah Taylor Roy
RP (Royal Park) Partners Aurora Limited (Doug Skeffington)
Ryan Chieduch
Schaeffer and Associates Limited
Wood-Hall Family – Tribute to Edyth M. Hall
Yorkwood Homes (Sharon) Limited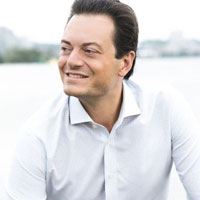 "Scanlon Creek is a life experience that goes well beyond the classroom. It's a place where kids can learn, and make lasting memories too. My 10 year old daughter came home from spending a day at the Nature Centre in Scanlon Creek just bubbling over with things to tell us about animal tracks, flora and fauna and our connection to nature. The concepts she played back to me were so advanced for a child her age. Kids light up from experiences like these."